Looking for the perfect gift your little furry friend? Are you looking to spice up the house with your dog's furniture? Look no further than our brand new collection! In this collection we are offering a standard and premium version of our dog bed as well as a standard and premium version of our dog bowl holders.
What's the difference between the premium and standard dog bowl holders?
Our standard dog bowl holders come with stock silver bowls while our premium version includes the bowl color of your choice as well as your pets name printed in black ink on the front of the holder.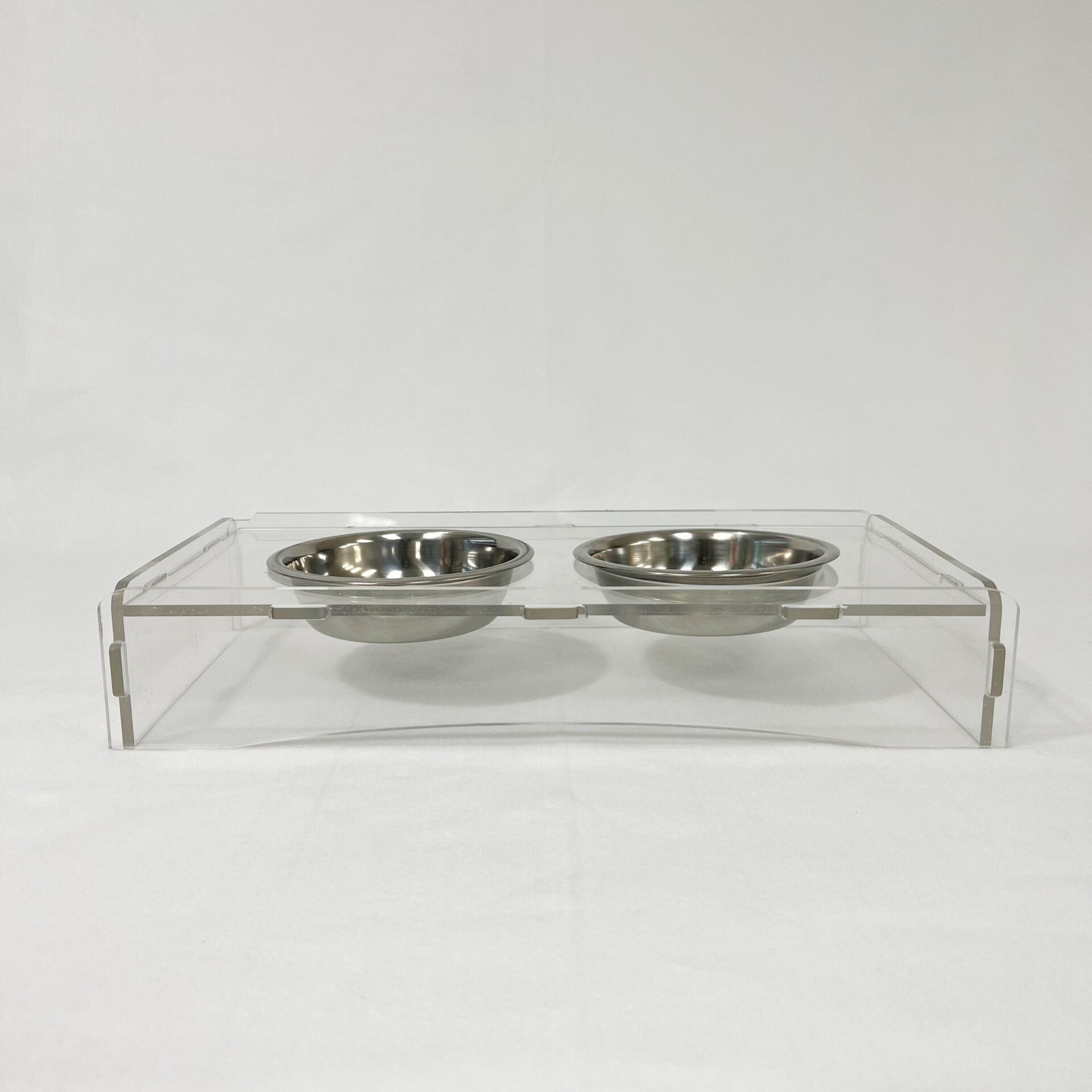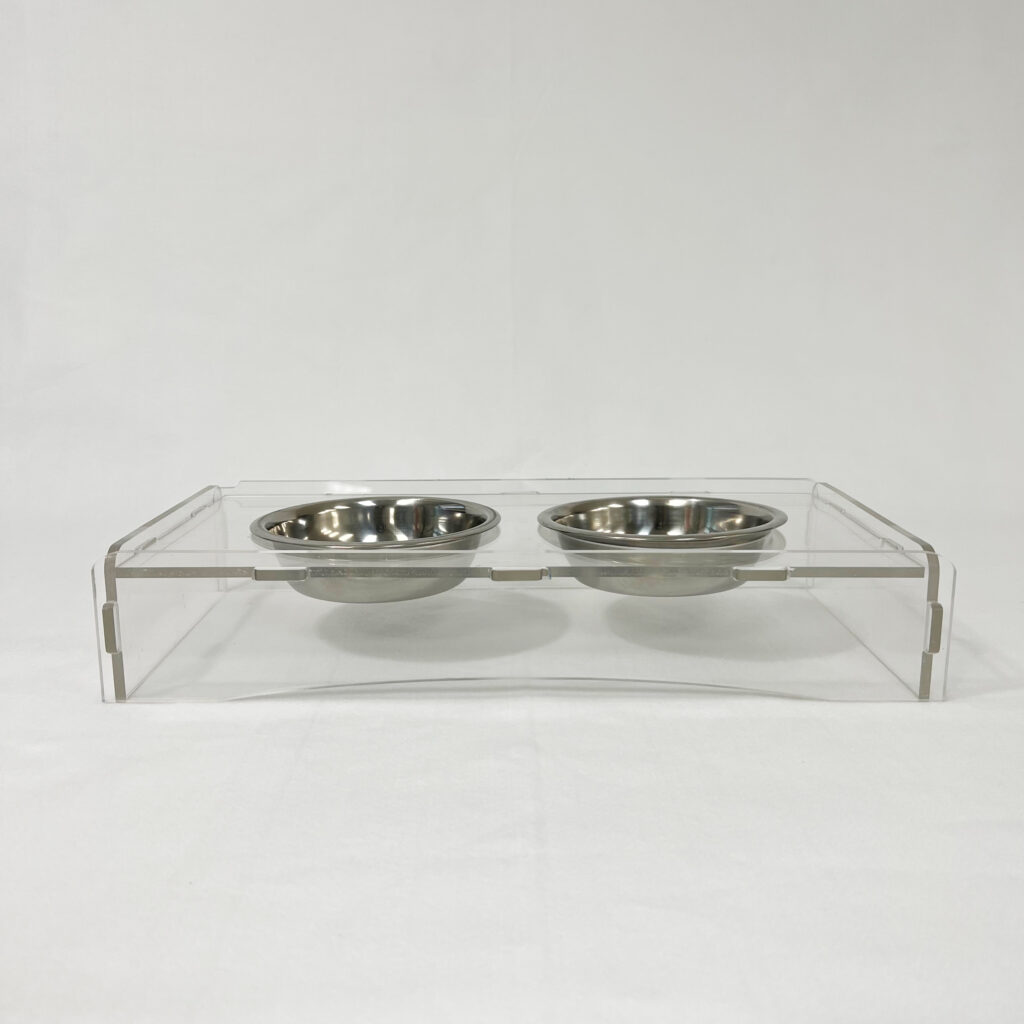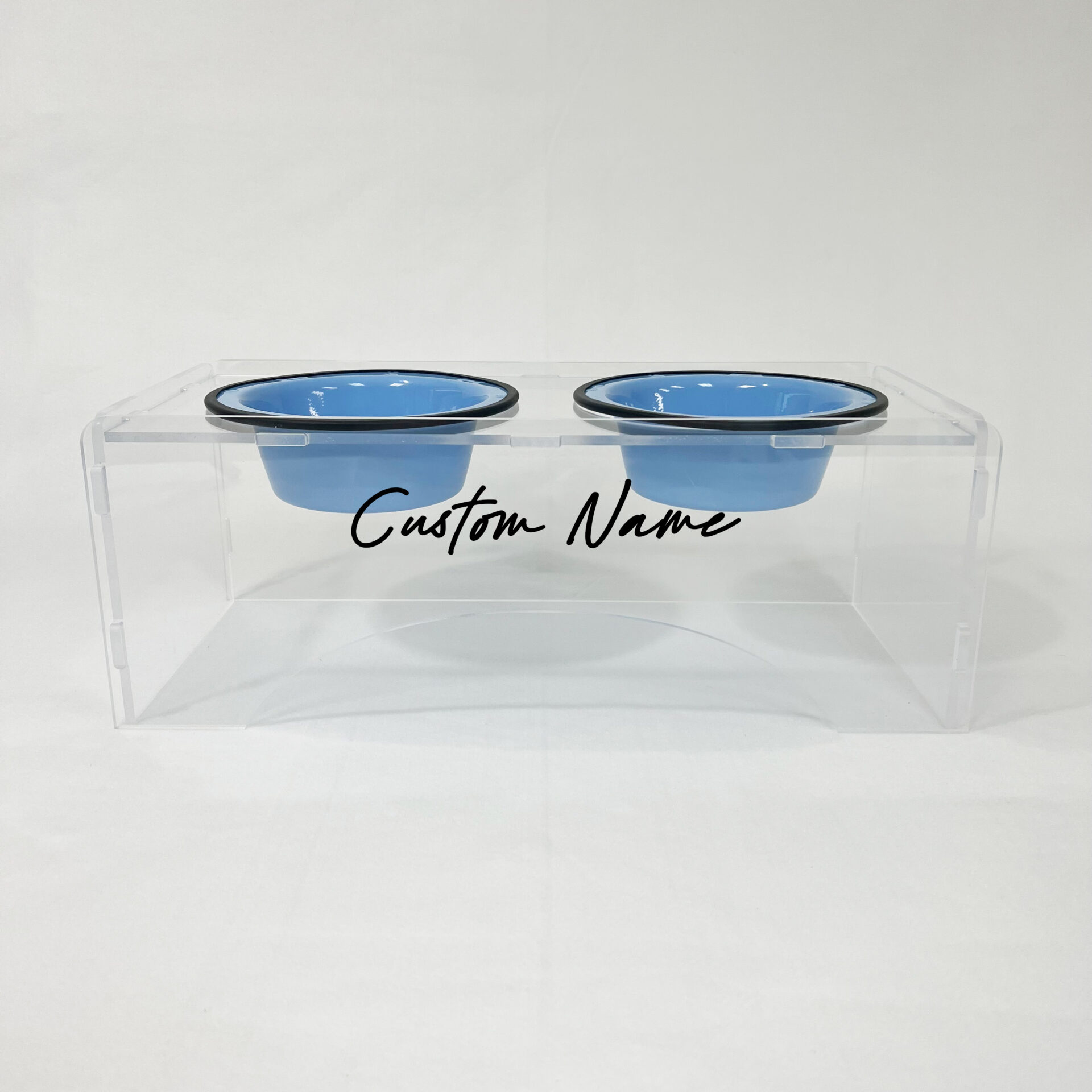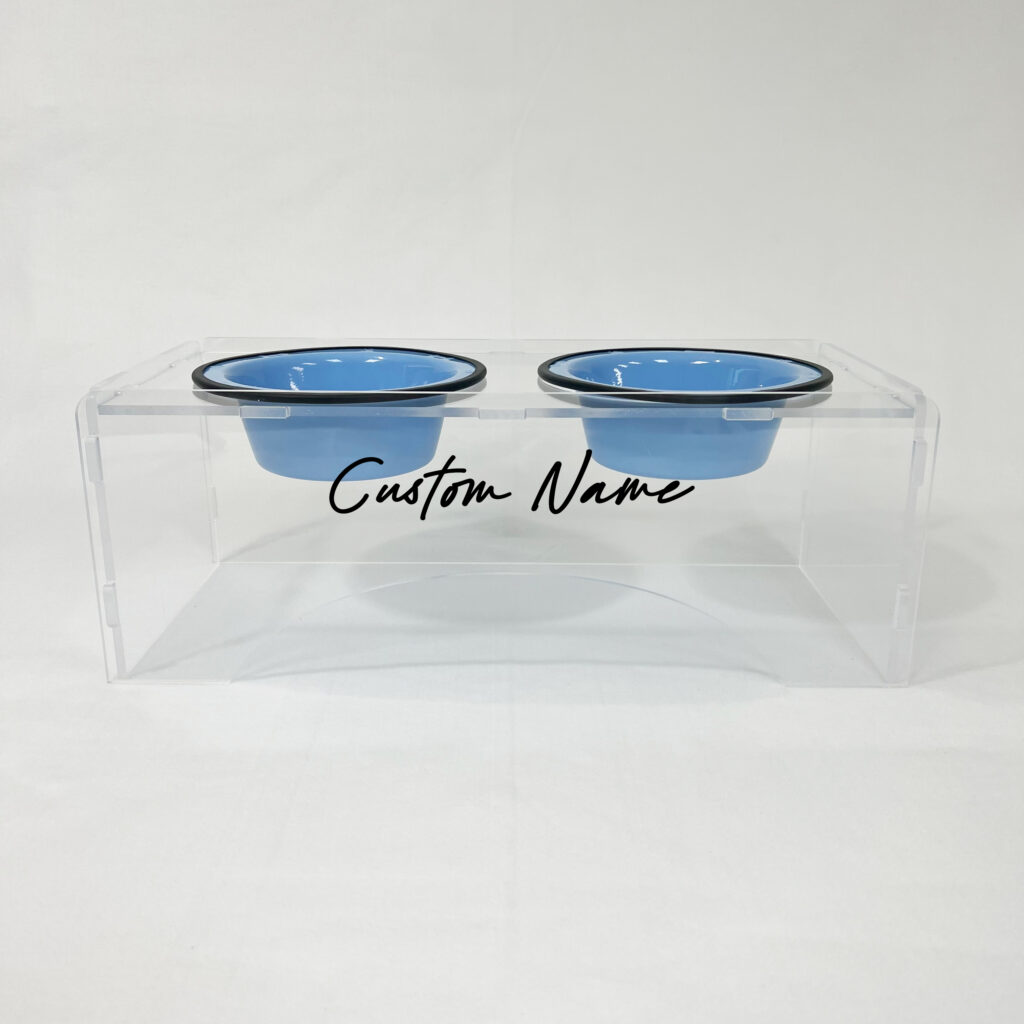 What's the difference between the standard and premium dog beds?
Our standard dog beds come with one of our six custom designs printed on the headboard customized with your animals name on it. Our premium version allows you to upload your own custom image to the headboard.
What size should I purhase?
The simplest way to pick the correct height for an elevated dog feeder (or dog bowl) is to measure your dog from the floor to his/her lower chest level while standing with his/her front feet directly under him/her (see photo). That measurement is how high your dog feeder should be.
Stand Dimensions:
Small – 16″ W  x 8″ D x  3″ H
Medium – 18″ W x 8″D x 7″ H
Large  – 22″ W x 12″ D x 11″ H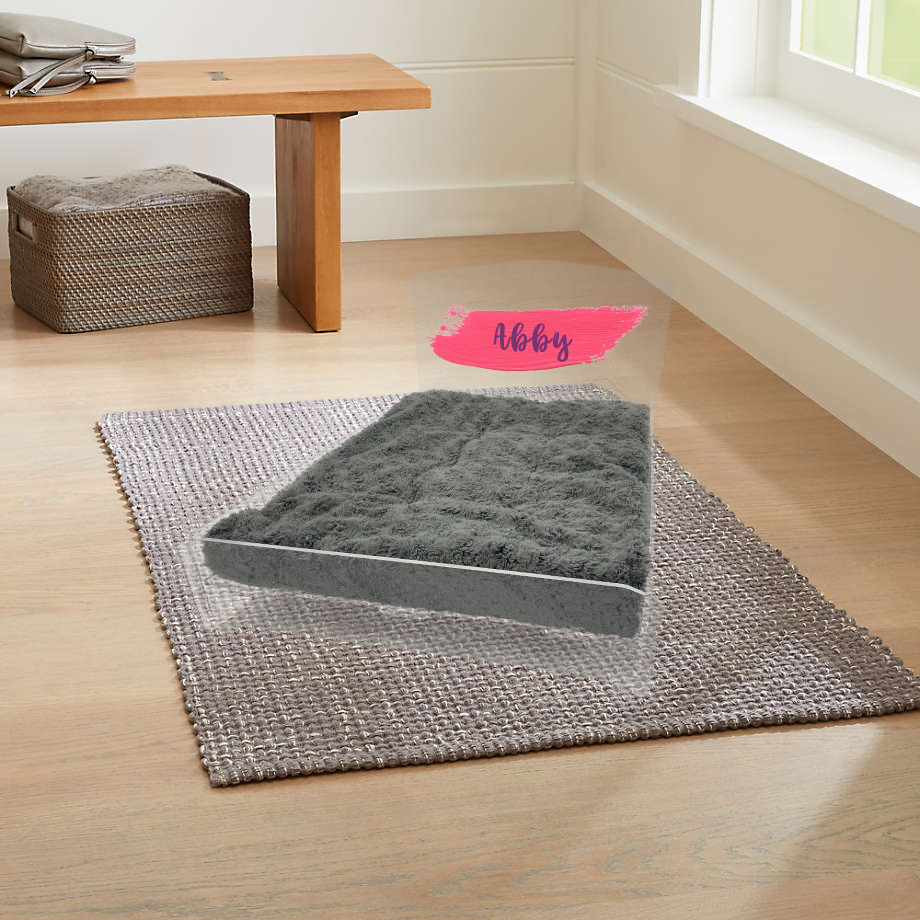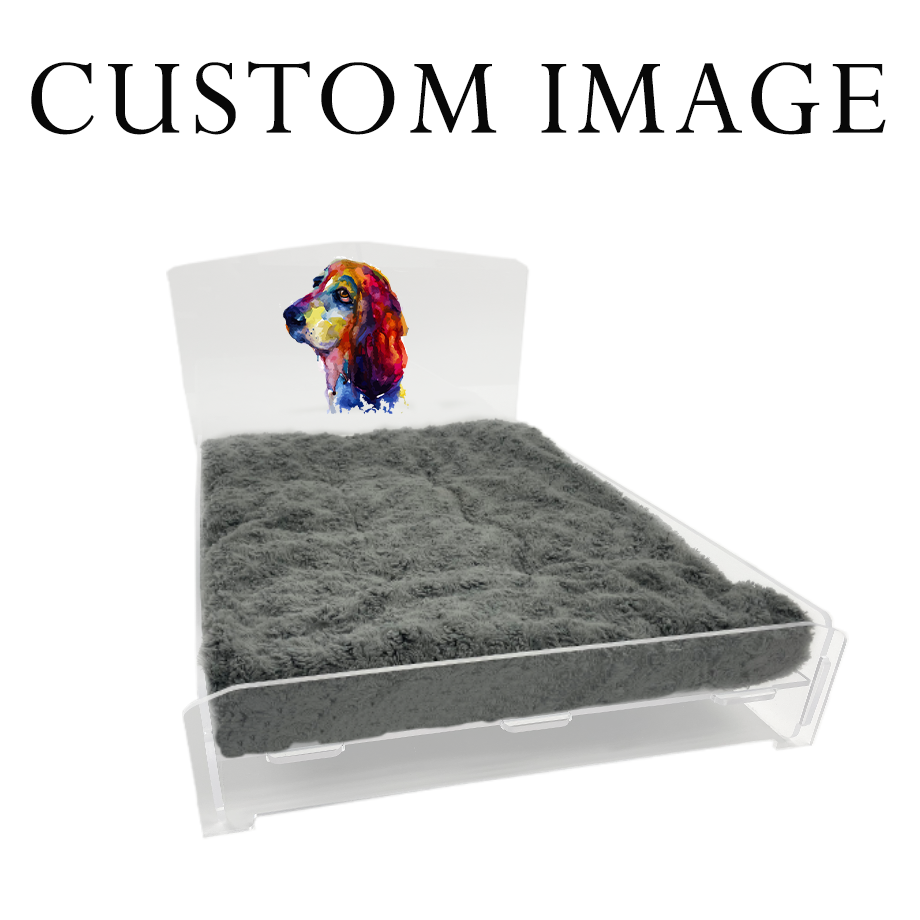 Chic & stylish pet bed that doesn't detract from your home décor. Our Custom Acrylic Dog Bed's and bowl holders are constructed using high quality 1/4th Inch thick clear acrylic with comfort and size in mind. Customize your bed from one of our six designs perfect for your King or Queen. This bed is intended for small to medium size dog's and cats. Designed and made from scratch in our storefront located in Columbia, South Carolina. Check out this video below of us showcasing both the bowl holders and the bed!