M.N. Designs, Located in Columbia, South Carolina has launched a brand new collection of luxury dog furniture. We know how much we love our pets and that they deserve nice things too, but we were not so sure on a proper execution, then it dawned upon us. We started working on a brand new line of acrylic items.
Originally we were focusing on just releasing a dog bed made of acrylic, but as time pressed on and we were surrounded and inspired by the beds more, we had the idea of also launching dog bowl holders.
This is our first capsule of our luxury dog line and it contains: Premium Custom Acrylic dog beds, in which you can upload your own image to be second surface printed onto the headboard of the bed, Our standard dog bed in which you can choose from one of our six designs and have your pets name put into it, A premium dog bowl holder that comes with choice of five different bowl colors and your pets name printed on the front and finally, a standard dog bowl holder that comes with silver bowls.
Our dog bowl holders come in three different sizes, small, medium, and large, for consideration of your pets neck while he or she is eating and drinking out of it. This was a huge concern of ours. We wanted to be sure that as a customer you could pick a size that would he/she would not be leaning down and straining it's neck while eating.
We have a video attached below on how to tell your pets proper size as well as a chart on the products listing. All of these products are made from scratch in our studio in Columbia, South Carolina where insure beauty and quality for every order.
So go ahead and take a look, get your pet something special that also feels special to you.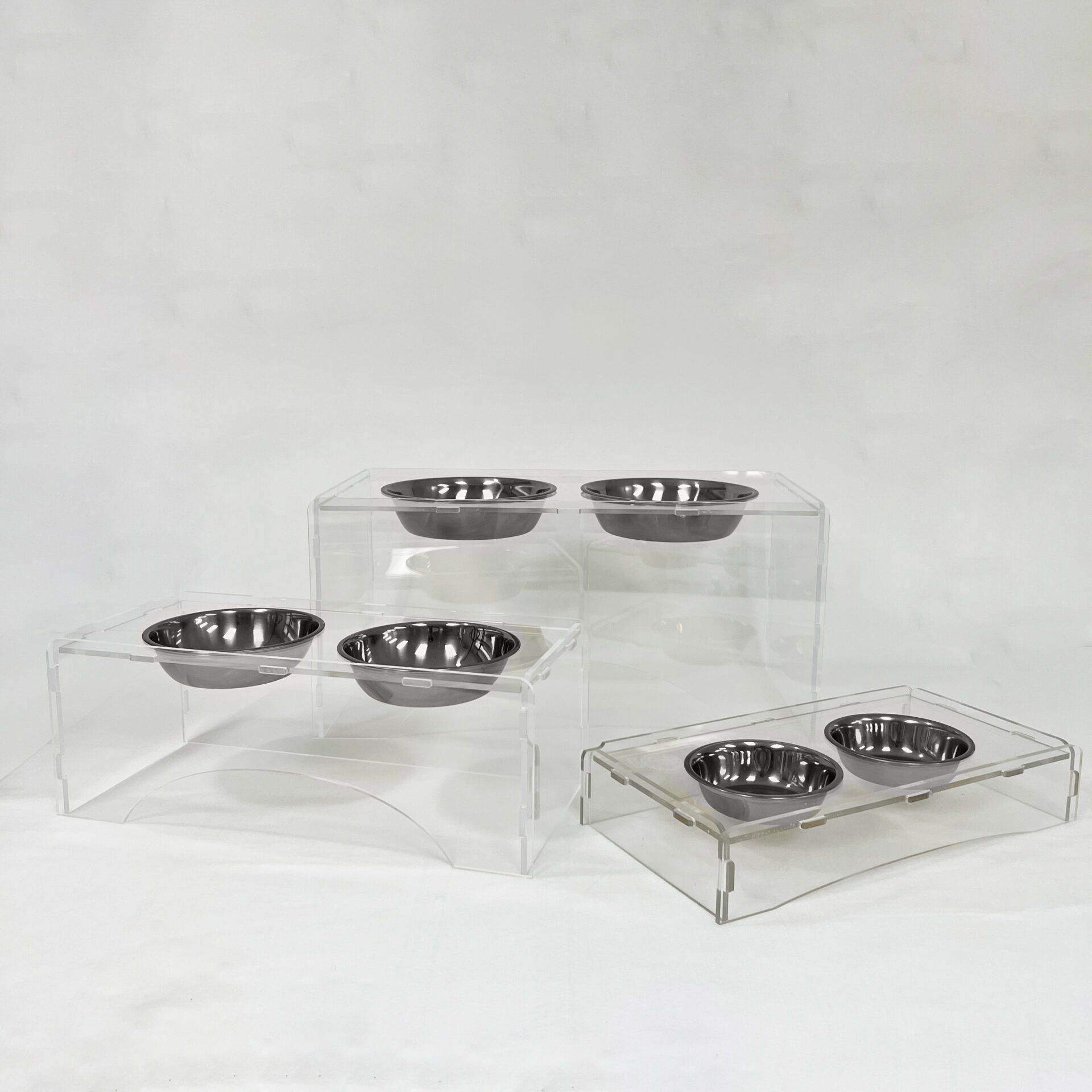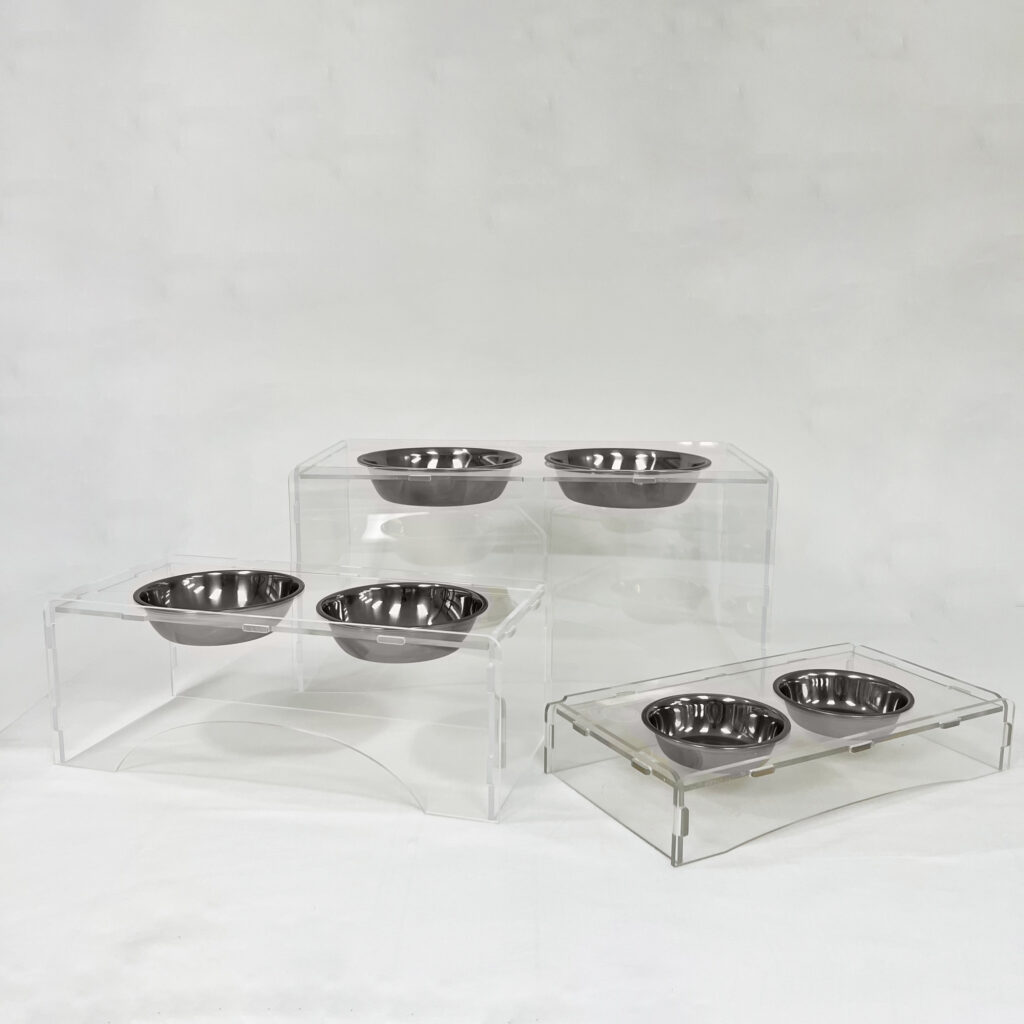 Chic & stylish pet bed that doesn't detract from your home décor. Our Custom Acrylic Dog Bed's and bowl holders are constructed using high quality 1/4th Inch thick clear acrylic with comfort and size in mind. Customize your bed from one of our six designs perfect for your King or Queen. This bed is intended for small to medium size dog's and cats. Designed and made from scratch in our storefront located in Columbia, South Carolina. Check out this video below of us showcasing both the bowl holders and the bed!